I can truly say I love diving into that large box of goodies that Line sent me,to look for paper or product that that tickle my fancy at any given moment. The variety is great and I can find almost any colour I like to work with. I think that lately I have been using a lot of yellow on my lo's,...maybe because it is so dreary and grey outside...
The diecut shape that I think packs quite a punch on this lo, was cut fom an ordinary 12x12 paper using a large die cut sheet as a templat. I used to do that a lot before. It is a good way to get the shape you want with the paper you are using.
I added quite a few embellishments and other details here.
The large mannequin is from the Artisan shapes by Pink Paislee. As always I love to strew little half pearls over the page and mix with the pretty mini roses that Papirdesign has in all colours imaginable,..and in so many different sizes,too!
As always I managed to spray mist all over my photo even though I thought I took all the neccesary precautions...It just went in totally opposite direction from what was intended, probably because I need to clean the nozzle on the bottle...Fortunately I could edit away some of it, but I will have to replace the photo when I can. It's just so much work to take off everything again....
Beautiful, beautiful blooms and pearls :-)
The butterfly was made with a Martha Stewart punch that I borrowed from my sweet sister.
The rose I cut from one of the elements sheets,..love some fussy cutting...I also love the look of that little piece from a swirl that I added to the mannequin.- Looks right at home there on the hip...
The text on the little chipboard oval says 'You are the best' and is made by Papirdesign as well as the lace I used around the large circle.
I started out using a mask and brown gesso on the brown base paper, but that was quickly covered up by layers of corrugated cardboard, cheese cloth, mist and then some white paint to tone down the yellow Glimmermist, then the photomat, photo, stickers and finally all the embellishments. -So I guess I could have left that part out from the beginning,... Still, I think you can see a little bit of it peeking out in the next shot :-) .
I love this light blue and yellow style of letter stickers.
They have been my preferred style for a long time. -Just the right size! And at Papirdesign you'll find them in SO many colours!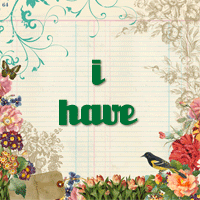 Over at Paper Issues right now the theme is "Stamp On It !!"
I know many of you are excellent stampers and have many projects that you could link up.
Then you get a chance to be one of the features of the day, (The DT'll showcase three projects every day) and you also get a chance to win some spectacular stamps by our sponsor Hero Arts.
The projects do not have to be new or exclusive to PI. You can pick older faves if you like.
We just want you to share your creativity with all of us!
And this is also where you can read about the "Stamp On!!" It bloghop.
Here are some pictures.
That is all I have for today....I hope that you all have a lovely Tuesday!
I am a little envious of those of you who live in parts where you are having Spring right now.... My favourite season. But I guess us Scandinavians would not love our Sring/Summer so much if we did not have the dreary Autumn and cold wet Winters,too.
Hugs!