Hi there all you creative people!
Did you miss me,..?
I am finally back to the world of the living after a few horrendous weeks of packing my home of 20 years into crates and boxes. (Unfortunately I still do not have an internet connection installed.)
I was not very happy over the fact that my beautiful home would be sold and someone else would be living there, but now that it's finally over and I have come to terms with the fact it is actually kind of a relief,.... But,...divorce sucks,...in every possible way!!
On a happier note I would like to share the news of a new beautiful collection and a candy from
Les Papiers de Pandore. Julie Blanc has done it again and her limited edition 'Urbex' kit is just as gorgeous and well designed as her previous lines.

For a chance to win the Urbex Happy Mail you must comment on this post on the Pandore blog or on Facebook.
This is what she had to say about her kits:
''Et voilà le moment que vous attendiez toutes... celui de pouvoir hurler, vous aussi en ouvrant votre boîte : "happy mail" !!! (clin d'œil aux scrappeuses de Facebook !)
Nous vous l'avions annoncé, cette année les produits seront exclusivement distribués sous forme de kits coordonnés et absolument
exclusifs
. Ne cherchez pas, vous ne les trouverez qu'
ICI (clic!) - Ils seront expédiés à partir du 19 janvier par ordre de commande.
Cette première collection se nomme Urbex : elle mixe des papiers urbains à la fois vintage et modernes... Votre Happy Mail contient la collection en double (18 papiers en deux formats), des tampons, des badges, un mask et un pochoir exclusifs Pause Créative... Tout ce qu'il faut pour créer des pages, albums, cartes !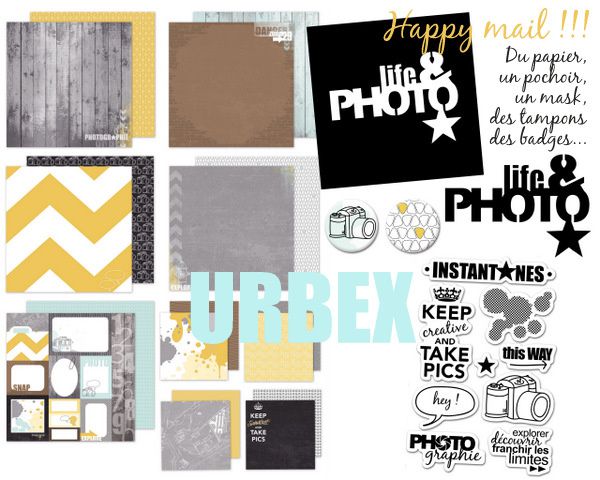 Vous êtes à court d'idées ? Laissez-vous guider, une fiche technique (au format électronique) accompagne votre Happy Mail et vous guide à travers la réalisation de la structure d'un album simple (tous niveaux), à décorer selon vos envies.
En bonus, je vous offre également la fiche technique d'un de mes "classiques" préférés, le home déco qui contient un mini-mini appareil photo, car il est tellement dans le thème de ces papiers que je ne pouvais pas passer à côté :)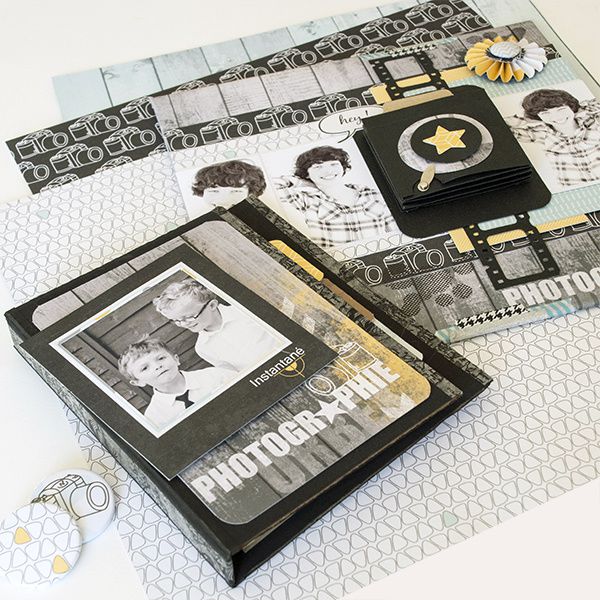 Groupez-vous !!!
En achetant deux Happy Mails, vous bénéficierez de frais de port offerts...
Prenez-en trois : en plus des frais de port offerts, vous bénéficierez d'un tarif dégressif et économiserez ainsi 10% supplémentaires sur vos kits !
En nombre ultra limité : des kits pour les animatrices et leurs ateliers...
Les animatrices pourront se procurer
ICI
un kit spécial atelier, pouvant accueillir jusqu'à 40 participantes (attention, nombre de kits
extrêmement
limité - première arrivée, première servie !)
CANDYYYYYYYYYYYYYYYYYY !
Déposez un commentaire et partagez l'info avant le 25 janvier
(blog ou Facebook) pour gagner les papiers de cette nouvelle collection !!!
Et voilà, nous espérons que cette nouvelle formule vous plaira, à bientôt dans votre boîte aux lettres !